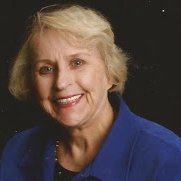 Do you know what Assault and Battery is?
By Jeannette Holland Austin
The first speech of prosecutor Robert Starks in an assault and battery case in Newberry, South Carolina was too good to be lost. The attorney for the defendant, Mr. Carnes told the Judge that he did not believe the young gentleman knew what an assault and battery was. Mr. Starks was instantly on his feet, shaking his fist in Carnes face, and saying "that is an assault", and drawing back, struck him a full blow in the face with his fist sufficient to have felled an ox, then said, "there is battery." Mr. Carnes sat down, rubbing his forehead and exclaimed "I did not think the fellow had so much sense!" Source: Annals of Newberry by John A. Chapman, A. M., page 20.
Newberry County Probate Records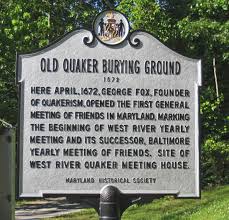 In 1783 an ordinance was passed to divide the districts of Charleston, Georgetown, Cheraw, Camden, Ninety-Six, Orangeburg and Beaufort into counties not more than forty miles square. When the County Court Act was written in 1785, a court was held (in every county) once every three months and the first court was held at the house of Colonel Robert Rutherford on September 5th.. The Justices present were Robert Rutherford, Robert Gillam, George Ruff, Levi Casey, John Lindsey, Philemon Waters and Levi Manning. William Malone was appointed clerk serving until 1794 with his deputies, viz: Thomas Brooks Rutherford, Major Frederick Nance and William Satterwhite. It was not until 1787 that another location for holding court was designated, being on the north side of the Bush River. William Caldwell and Joseph Wright were appointed to run a line agreed upon by the Justices to fix the public buildings by, which survey was produced at the house of John Coate.
The county seat is the town of Newberry. This part of the upcountry was settled by Germans, Scotch-Irish, English, and emigrants from the sister States of North Carolina, Virginia and Pennsylvania.
The German settlement was in the fork, between the Broad and Saluda Rivers to within three miles of the Newberry Court House. Soon thereafter the line was extended eight miles below Hugheys on the Broad River to the mouth of Bear Creek, on the Saluda River. Germans were so prevalent in part of Newberry County that it become known as Dutch Fork. Adam Summer, the father of Colonel John Adam Sumner, headed the settlement beginning in 1745. Colonel Sumner and Major Frederick Gray were known to be whigs. Among those settling were the religiously oppressed Palatines who were driven from the Rhine, Baden and Wurtemburg into England during 1710 where they were quartered in tents and booths near London. From there, they were sent to North Carolina and South Carolina. The first German settlers were: Summers, Mayer, Ruff, Eigleberger, Count, Sligh, Piester, Gray, DeWalt, Boozer, Busby, Buzzard, Shealy, Bedenbaugh, Cromer, Berley, Heller, Koon, Wingard, Suber, Folk, Dickert, Cappleman, Halfacres, Chapman, Black, Kinard, Bounight, Barr, Harmon, Bower, Kibler, Gallman, Lever, Hartman, Frick, Stoudemoyer, Dominick, Singley, Bulow, Paysinger, Wallern, Stayley, Ridlehoover, Librand, Leaphart, Hopes, Houseal, Bernhard, Shuler, Haltiwanger, Swigart, Meetze, Schumpert, Fulmore, Livingston, Schmitz, Eleazer, Drehr, Lorick, Wise, Crotwell, Youngener, Nunamaker, Souter, Epting and Huffman. The Quakers settled on the Bush River and the Beaverdam about three or four miles on each side of the river. Among them was William Coate who resided between Spring Field and the Bush River and Samuel elly, a native of King County, Ireland, who came to Newberry from Camden to settle at Spring Field. Others were: John Furnas, David Jenkins, Benjamin Pearson, William Pearson, Peter Hare, Robert Evans, John Wright, Joseph Wright, William Wright, James Brooks, Joseph Thomson, James Patty, Gabriel McCoole, John Coate, (Big) Isaac Hollingsworth, William O Neall, Walter Herbert, Sr., Daniel Parkins, Daniel Smith, Samuel Miles, David Miles, William Miles, Samuel Brown, Israel Gaunt, Azariah Pugh, William Mills, Jonathan and Caleb Gilbert, John Galbreath, James Coppock, John Coppock, Joseph Reagin, John Reagin, Abel and James Insco, Jesse Spray, Samuel Teague, George Pemberton, Jehu Inman, Mercer Babb, James Steddam, John Crumpton, Isaac Cook, John Jay , Reason Reagen, Thomas and Isaac Hasket, Thomas Pearson, Enoch Pearson, Samuel Pearson, Nehemiah Thomas, Abel Thomas, Timothy Thomas, Euclydus Longshore, Sarah Duncan, Samuel Duncan and John Duncan.
Newberry County Wills and Estates Available to Members of
South Carolina Pioneers
Abstracts of Deeds
Deed Book A, 1776 to 1791
Deed Book B, 1792 to 1794
Deed Book C, 1794 to 1797
Deed Book D, 1797 to 1798
Deed Book E, 1798 to 1800
Deed Book F, 1800 to 1803
Deed Book G, 1803 to 1804
Deed Book H, 1804 to 1805
Indexes to Probate Records
Will Bk L, some abstracts
Will Book A (1776 to 1814)
Will Book E (1805 to 1826)
Will Book F (1823 to 1860)
Will Book 4 (1840 to 1858)
Transcripts of Newberry County Wills (1774 to 1790)
Testators: Ballentine infants, guardian appointed; Richard Bonds, James Chandler, Cornelius Cox, Jacob Crommer, Rebecca Crommer, George Dawkins, Daniel Dewalt, Peter Dewalt, Michael Dickert Sr., Enos Elliman, Laurens Feagle, James Ford, Peter Galloway, John Gary, William Gilliam, John Glen, Thomas Grasty, Thomas Green, Nathaniel Harris, James Hodges, Henry Kesler, Charles King, Stephen Lewis, John Lindsey, Robert Man, James Murphey, John Newman, William O;Neall, Jacob Oxner Sr., Isaac Parmer, Benjamin Pearson, Samuel Pearson, Jacob Setsler, John Suber, William Taylor, Elizabeth Turner, William Turner, John Vaun, John Adam Wicker, Mathias Wickert.
Transcripts of Newberry County Wills (1840 to 1848)
Testators: Anderson, Richard, Anderson, William, Brown, I. R. S. , Buchanan, Lucy , Bundrick, Sarah, Burton, Aaron, Burton, John, Caldwell, John, Caldwell, John (2) , Cary, Elizabeth, Chalmers, Thomas, Calmes, George, Cannon, Richard S., Chapman, Mary, Conwills, Sophia, Counts, John,Cromer, Christiana, Cromer, Hannah, Cromer, Michael, Crooks, John, Darlyrmple, Thomas , Davenport, Jonathan, Davidson, John, Davis, Thomas, Dennis, Prudence, Dominick, George, Dominick, Margaret, Downing, J. W., Duckett, Jacob, Enlow, Margaret , Eppes, George , Eppes, William, Erskin, Margaret, Feagle, Laurens, Floyd, Charles Jr., Frisock, Barbary, Gallman, Henry, Galloway, John, Garner, James, Gibal, A., Glenn, Naomi , Gordon, Eli , Gray, Peter , Griffin, Isaac, Harmon, David , Harmon, William, Hatton, David, Henry, James, Holloway, John, Hume, David , Keller, Jacob, Kelly, John, Kelly, Robert ,Kenner, James, Kenner, Samuel, Kinard, George,Kinard, John Michael , Kinard, Martin, Koon, John, Lake, Enoch, Lane, Nancy, Langford, Polly, Lindsey, Benjamin, Lindsey, James, Livingston, John, Long, John Thomas, Lyles, Robert , Lynch, Elijah , Maybin, John, McConnel, Andrew, McCrackin, Nancy, McKee, Joseph, McLemore, M. E., Miller, Nancy, Nance, Clement, Nance, Frederick Sr., Paysinger, John, Polk, John, Rauskett, Thomas, Rees, Jane, Renwick, Jane , Rikard, Michael, Riser, Martin, Robinson, James, Rudd, Mary An,Rutherford, William, Shumpert, Jacob, Sligh, Jacob, Smith, Martha, Spearman, John, Stabler, Moses, Stone, Phebe, Suber, Andrew, Summers, Rosannah, Thomas, John G., Thomas, Mary, Vaughn, Drury, Waldrop, Milly, Wearts, George Henry, Wertz, John ,Wheeler, Barbara , White, William, Whitmire, William ,Wicker, Simon, Willhelm, Peter, Worthington, Jacob ,Young, Harriet , Young, John T.
Abstracts of Newberry County Will Bk L
Adams, Sarah
Buchanan, Micajah
Coppock, Joseph
Lagrone, John
Mangum, William Sr.
Taylor, Benjamin
Taylor, Elizabeth
Taylor, William
Wadlington, James
Waldrop, John
Miscellaneous
Release of Charleston Littleton to Wadlington
Marriage Contract between Eve Margrete Dickert and John Folk
Need to know if your ancestors left a will or estate record? An easy, quick (and free) way to find out is to click on the links below.

County Records of 8 Genealogy Websites
Alabama
Georgia
Kentucky
North Carolina
Virginia
South Carolina
Tennessee
---

BUNDLE RATE for 8. Access to all eight websites plus additional data in other States: Bibles, genealogies, civil war records, colonial records, marriages, wills, estates, special collections, books written by renowned Georgia genealogist Jeannette Holland Austin.
Membership to 8 Genealogy Websites - Reoccurring subscription with guaranteed low rate
REOCCURRING SUBSCRIPTION WITH PAYPAL = $150 per year. Guaranteed low rate so long as your subscription continues to renew itself. You may unsubscribe at any time, however, to prevent the reoccurring charge, you must "cancel" before the renewal date. To do this, login to your PayPal account and select the cancel option.
About your password. Please allow up to 2 hours for your password. If not received in a timely manner, click to send reminder
FIND SOUTH CAROLINA ANCESTORS NOW!
South Caroliina Pioneers Databases