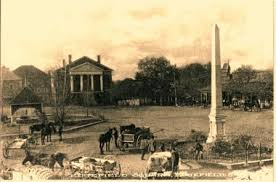 Edgefield County Wills and Estates
Edgefield, South Carolina ca 1890 The county was formed in 1785 as part of Ninety Six District; parts of Edgefield later went to form Aiken (1871), Saluda (1895), Greenwood (1897), and McCormick (1916) counties. The county seat is the town of Edgefield. The northern part of the Ninety Six was previously inhabited by Cherokee Indians. The southern part adjoined the Savannah River and was used as hunting grounds by the Creeks, Savannahs and other tribes. Edgefield country was trafficked by white men who created a lucrative trade with the Indians for their buffalo and beaver skins and who exported as many as two hundred and fifty thousand skins a year from the state. It was not until 1748 that permanent settlements were made along the Savannah River. Families trickled in from England, Scotland, Ireland, Wales, Germany, Holland and France as well as from Pennsylvania, Maryland, Virginia and North Carolina. Others, forbidden to deal in slavery, fled from Georgia to make their plantations along the Savannah River. The first Scotch families settled on the Saluda side of Edgefield south of Chappells Ferry. The site was located near a hill where large chestnut trees grew. Later, the Baptist Church of Chestnut Hill was later organized and built. They called the settlement Scotland. Among the first Scots was Joseph Culbreath, born near Plymouth Scotland in 1747, who was brought to Edgefield by his father, Edward Culbreath in 1756. The father died a year later, leaving his sons, Joseph, John, Daniel and Edward. The sons all lived to be over the ages of 70. The family of Harry Hazel came with the Culbreaths to the new country. In 1770 a ferry was established over the Saluda River on the land of Robert Cunningham and another one over the Savannah River, opposite to Augusta in Georgia. Edgefield was the site of several Revolutionary War skirmishes and was defended by those who had settled from North Carolina and Virginia. One such family was that of William Abney who had settled about a mile or so from Scotland in 1772. Nathaniel Abney served as a captain of a militia company under Major Andrew Williamson at Ninety Six. Opposing the patriots was the Stewart family whose homestead was located on Tosty Creek on the Saluda.

Early settlers: Peter Finson, Francis W. Pickens, Benjamin Tilman, General Martin Witherspoon Cary, Allen Bailey, Nathan Melton, William Daniel, William Tobler, Spencer Hawes, George Miller, Jeremiah Lamar, Robert Gardner, David Pitts, Arthur Watson, Nathaniel Abney, Jesse Griffin, George Bender, Michael Burkhalter, Thomas Spraggins, Mathew Devore, Allen Burton, George Kyser, Nathaniel Bacon, Wright Nicholson, Joseph McGinnis, John Oliphant, John Blalock, Benjamin Buzbie, Robert Jennings, Jessy Rountree, Amos Richardson, Hezekiah Gentry, Benjamin Hightower, Thomas turk, Stephen Garrett and others.

Edgefield county Records Available to Members of South Carolina Pioneers

Edgefield County Wills, Bks A, B and C, 1775-1835 (abstracts)
Index to Edgefield County Will Book D, 1836-1853
1817 Map of Edgefield County

Miscellaneous Edgefield County Wills, Deeds, etc. (Images and Transcripts)

Adams, John (LWT) 1823
Adams, John Deed to William McDaniel (1816)
Adams, John Deed to Joel McLemore (1819)
Adams, John Deed to Henry Anderson
Adams, John Deed to John Hinson(1824)
Ballentine, Hugh, 1809 Promise
Bolger, Elizabeth
Bush, Isaac
Cary, William
Ferguson, William
Garrett, Edward
Hagens, William
Hamilton, William
Hammond, Charles Sr.
Mims, Beheatherland
Mock, George Sr., LWT (1790)
Morgan, Evan
Neyle, Daniel, 1750 Land Grant
Ramage, James
Richardson, Jefferson
Savage, John Land Grant, originally the Land Grant of Benjamin Harris
Self, Daniel
Strum, Henry Bond to Jeremiah Burnet of Liberty County, Georgia
Sullivan, Pressly
Swearington, Van
Tate, Henry
Williams, Roger
Youngblood, Mary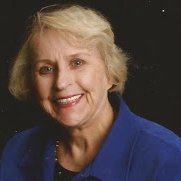 Willington Academy
By Jeannette Holland Austin

During 1801 a famous school for boys was built along the banks of the Savannah River, on the Carolina side, about forty-five miles from Augusta and six miles from Willington. This was a time when the Broad River joined the Savannah on the Georgia side and a wagon trail led off into South Carolina.
It was called the Willington School, named by his founder, Dr. Moses Waddel. Dr. Waddel was a Presbyterian minister who later became the president of the University of Georgia. This was a time when the basic studies were taught in the field schools.

Duel at Fort Charlotte
By Jeannette Holland Austin



William H. Crawford was kin to the Crawfords of from Virginia of Scottish descent who settled in the back country in 1643, then came down into South Carolina and Georgia. They followed the back trail and crossed the Savannah River into Georgia. William had his early education in the Old Field Schools, and later taught in one of those schools not far from Augusta. Ultimately he arose to the office of Senator, then Secretary of War and Secretary of the Treasury. He was also the chosen candidate to run for president of the United States, however, suffered a paralyzing stroke of apoplexy. Thus, John Quincey Adams won the election in 1824. Crawford had political differences over a land scheme with Peter Lawrence Van Allen with whom he fought a duel. Von Allen was shot dead. Later on, there was a case in the Supreme Court of Worchester vs. Georgia concerning the land scheme The affair took place at the famous dueling ground along the Savannah River, which was the site of old Fort Charlotte, about twelve miles below Petersburg on the Carolina side. The fort (now in McCormick County) was built of granite stones quarried from across the Savannah River. The northern portion of the fort was in Oconee County across the river from Stephens County, Georgia.

The Fort became a popular spot for gentlemen to settle their differences. Several texts have referred to Fort Charlotte and there is evidence that about ten duels occurred there after the Revolutionary War. The map depicts the site as well as the old Cherokee Indian trails.





The Humiliating Defeat of General Gates at Camden, SC - Kershaw Co. Wills, Estates #southcarolinapioneers.net

Kershaw County Probate Records Kershaw County was originally part of Camden District, and was formed in 1791 from Claremont, Lancaster, Fairfield and Richland Counties. It was named for Joseph Kershaw (1727-1791). The county seat is Camden. Camden was first settled in about 1732 by the English who'd settled first in Charleston. Camden was occupied by the Revolutionary War from June of 1780 to May of 1781. Battle of Camden, South Carolina during the Revolutionary War. South Carolina Wills and Estate Records Available to Members of South Carolina Pioneers Map of Plantations in Lower Kershaw County Index to Kershaw County…

Follow us by Email. Just add your Email below





More South Carolina Databases



Need to know if your ancestors left a will or estate record? An easy, quick (and free) way to find out is to click on the links below.

County Records of 8 Genealogy Websites
Alabama
Georgia
Kentucky
North Carolina
Virginia
South Carolina
Tennessee
---

BUNDLE RATE for 8. Access to all eight websites plus additional data in other States: Bibles, genealogies, civil war records, colonial records, marriages, wills, estates, special collections, books written by renowned Georgia genealogist Jeannette Holland Austin.
Membership to 8 Genealogy Websites - Reoccurring subscription with guaranteed low rate
REOCCURRING SUBSCRIPTION WITH PAYPAL = $150 per year. Guaranteed low rate so long as your subscription continues to renew itself. You may unsubscribe at any time, however, to prevent the reoccurring charge, you must "cancel" before the renewal date. To do this, login to your PayPal account and select the cancel option.
About your password. Please allow up to 2 hours for your password. If not received in a timely manner, click to send reminder
FIND SOUTH CAROLINA ANCESTORS NOW!
South Caroliina Pioneers Databases