Granville County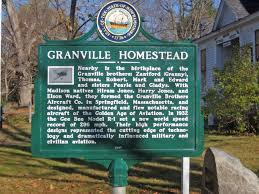 Old Granville County, South Carolina was located south of Colleton County and went to the Georgia border. The Proprietary county name was Carteret, which name was changed in 1708 to Granville County. The county was abolished in 1769.
Wills, Estates Available to Members of South Carolina Pioneers
Land Grant of Edward Kirkland dated 4/5/1765
South Carolina Online Databases for Genealogists
FREE newsletter. Follow us via email ... use form below ... easy ...
Become a member of the Pioneer Families Community, and enjoy the benefits of a network of genealogy experts: including access to all eight websites, books written by renowned Georgia genealogist Jeannette Holland Austin, and personal help with your research for any family in GA, NC, SC, or VA. A full year of membership with all these benefits for less than $13 a month, compared with up to $45 a month at ancestry.com
GeorgiaPioneers.com
KentuckyPioneers.com
NorthCarolinaPioneers.com
SouthCarolinaPioneers.net
VirginiaPioneers.net
Genealogy-Books.com
GaGraduates.com (Graduates database from ca 1830 to 1925)
SoutheasternGenealogy.com (Digitized Wills in counties of: Carter 1794-1830; Jefferson 1802-1810;Johnson 1839-1900;Unicoi 1878-1887; Washington 1779-1800)
SAVE MONEY! Click on Annual Membership button - $150.00 for one year.
Subscribe