Trade Wars Between Spain and Great Britain
By Jeannette Holland Austin.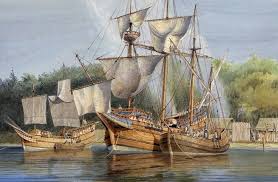 "From Matanzas. We learn from Captain Lewis of the schooner
Planter
, arrived yesterday that the steamboat from Havana came down the evening before he sailed. He was informed that an embargo had been laid upon all Spanish vessels in that port and similar vessels in the port of Mantanzas. Captain Lewis hastened his departure. Commander Porter, with his Mexican squadron, had been cruising between Havana and Matanzas, for some days but information reached Cuba, just before the sailing of the
Planter.
Source: The Southern Recorder, Milledgeville, Georgia, February 5, 1827.
Find your South Carolina Ancestors
SUBSCRIBE HERE