The Scotch Settlement of Duncan Creek Presbyterian Church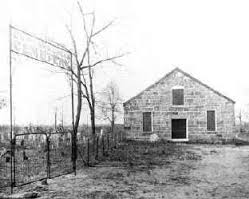 About 1758 John Duncan of Aberdeen, Scotland, going first to Pennsylvania, then removing to the fork of the Saluda and Broad Rivers, settled in South Carolina on the Enoree River. His nearest neighbor at the time was Jacob Pennington who lived below him on the Enoree River. About 1764 several families viz: Joseph Adair, Thomas Erving, William Hannah, Andrew McCrory and his brothers, built a house of worship and became elders of the church. These first settlers were known to be primitive, as they wore hunting shirts, leggins and moccasins. The hair was clubbed and tied up in a little deerskin or silk bag. Trade was carried on in skins and furs because deer and beaver skins were a lawful tender in payment of debts. A marble tablet was placed by the DAR on the front inside wall of the Duncan Creek Presbyterian Church of those who served during the Revolutionary War, namely: Joseh Adair, Sr., Joseph Adair Jr, James Adair Sr. Leonard Beasley, J. Bell, John Copeland, John Craig, James Craig, Robert Hanna, Thomas Holland, Robert Long Thomas Logan, Thomas McCrary Joseph Ramage, William Underwood and George Young Sr.
Laurens County SC Wills and Estates
Need to know if your ancestors left a will or estate record? An easy, quick (and free) way to find out is to click on the links below.

County Records of 8 Genealogy Websites
Alabama
Georgia
Kentucky
North Carolina
Virginia
South Carolina
Tennessee
---

BUNDLE RATE for 8. Access to all eight websites plus additional data in other States: Bibles, genealogies, civil war records, colonial records, marriages, wills, estates, special collections, books written by renowned Georgia genealogist Jeannette Holland Austin.
Membership to 8 Genealogy Websites - Reoccurring subscription with guaranteed low rate
REOCCURRING SUBSCRIPTION WITH PAYPAL = $150 per year. Guaranteed low rate so long as your subscription continues to renew itself. You may unsubscribe at any time, however, to prevent the reoccurring charge, you must "cancel" before the renewal date. To do this, login to your PayPal account and select the cancel option.
About your password. Please allow up to 2 hours for your password. If not received in a timely manner, click to send reminder
FIND SOUTH CAROLINA ANCESTORS NOW!
South Caroliina Pioneers Databases