Darlington County SC Wills and Estates
A home in Hartsville and Summerford Farms in Darlington, County. Darlington County was formed in 1785. The county seat is situated in Darlington. It was originally part of the Cheraw District, and later (1888) part of it was given for Florence County and again in (1902) to Lee County. Traditionally, Welsh, Scotch-Irish, and Englishmen farmed this land and ultimately planted cotton. Some early settlers were : David Rogerson Williams (1776-1830), Governor and scientific experimenter, James Lide Coker (1837-1918), Moses Scott, Absalom Gallaway and David R. Coker (1870-1938).

Probate Records Available to Members of South Carolina Pioneers

Indexes to Probate Records

Index to Darlington County Will Book 1 (1785-1797)
Index to Darlington County Will Book 2 (1798-1812)
Index to Darlington County Will Book 3 (1813)
Index to Darlington County Will Book 4 (1814-1840)
Index to Darlington County Will Book 10 (1838-1853)

Darlington County Will Book 1 (1785-1797); Digital Images of Transcripts

Gallaway, Absalom
James, William
Scott, Moses
Webb, Jolly

Darlington County Will Book 2 (1798-1812); Digital Images of Transcripts

Beasley, John
Berry, William
Cannon, George
Cole, James
Connell, William
Cuttino, Elizabeth
DeWitt, Charles
Fountain, William
Ganey, Isaac
Gee, William
Hafe, John
Hafe, John (2)
Ham, Henry
Harrell, John
Harts, James
Hatchel, Morris
Hixon, Thomas
Kimbrough, Hannah
Mackintosh, John
McBride, Archibald
McBride, Sally
McCall, John
Mercer, Jesse
Mikell, Anne
Mixon, Mica
Muldrow, William
Nettles, Zachariah
Newberry, Jesse
Orr, John
Pawley, James
Pugh, Evan
Trivitt, Elliott
Revell, Matthew
Russell, James Jr.
Russell, Michael
Russell, Michael (2)
Sanders, Nathaniel
Smith, John
Stanley, Thomas
Teele, Christopher
Thomas, Solomon
Thornhill, John
Wilds, Mary, Mrs.
Wingate, Edward
Wood, Joseph
Wright, Benjamin

Darlington County Wills, Book 3 (1813); digital images of transcripts


Brown, Jesse
Parnal, James



Follow us by Email. Just add your Email below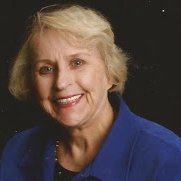 The Role that Welsh Neck Baptist Church Played in South Carolina
By Jeannette Holland Austin
In 1737, a colony of Welsh from the Welsh Tract in Germantown, Pennsylvania (now Delaware) settled along the east bank of the Pee Dee River. A year later this colony of people met and organized themselves into a Baptist church, known as the Welsh Neck Baptist Church. It is said that the original church was built at Long Bluff (near Society Hill) on the bank of the Pee Dee River to the right of a public road leading from Bennettsville to Society Hill.
A fieldstone in the old Cashaway Baptist Church graveyard near the site of Cashaway Ferry, marks the resting place of Colonel Abel Kolb, a Revolutionary patriot and officer who was slain by Tories in 1781 while standing on the porch of his mansion. The British occupied most of the backcountry as well as the port of Charleston and this was the time when General Nathaniel Greene was preparing his attack on Ninety-Six. The Revolutionary War Pension of Colonel Kolb reflects that the Kolb family from Germany arrived in the country during 1707 and settled around Germantown in Pennsylvania. Four Kolb brothers, sons of Dielman Kolb and his wife, a Shumacher (shoe maker)of Manheim in Germany, were named Martin, Johannes, Jacob, and Henry. A fifth brother, Deilman, arrived in 1717. Johannes Kolb left Pennsylvania about 1737 and settled on the south bank of the Great Pee Dee River, called Kolb's Neck and located below present-day Society Hill. Johannes Kolb was the father of nine children, including Peter Kolb, the father of Abel Kolb. An early minister of the church was Reverend Philip James from Wales. The Surviving membership rolls reflect the first organizers, plus dates from 1759 to 1780s and reflect German and Scottish names. Two McIver families transferred their membership from Scotland on the rolls. The present-day cemetery appears to have started its burials about 1850 and also reveals a number of Scottish names. The surviving Membership Rolls listed under
Churches
on
South Carolina Pioneers
Caleb Coker House build ca 1832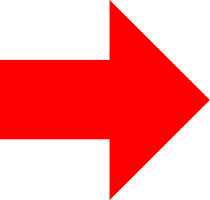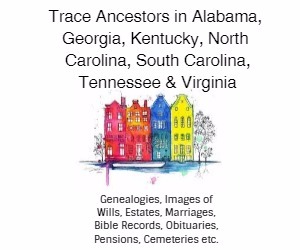 The Humiliating Defeat of General Gates at Camden, SC - Kershaw Co. Wills, Estates #southcarolinapioneers.net

Kershaw County Probate Records Kershaw County was originally part of Camden District, and was formed in 1791 from Claremont, Lancaster, Fairfield and Richland Counties. It was named for Joseph Kershaw (1727-1791). The county seat is Camden. Camden was first settled in about 1732 by the English who'd settled first in Charleston. Camden was occupied by the Revolutionary War from June of 1780 to May of 1781. Battle of Camden, South Carolina during the Revolutionary War. South Carolina Wills and Estate Records Available to Members of South Carolina Pioneers Map of Plantations in Lower Kershaw County Index to Kershaw County…
Follow us by Email. Just add your Email below
More South Carolina Databases
Need to know if your ancestors left a will or estate record? An easy, quick (and free) way to find out is to click on the links below.

County Records of 8 Genealogy Websites
Alabama
Georgia
Kentucky
North Carolina
Virginia
South Carolina
Tennessee
---

BUNDLE RATE for 8. Access to all eight websites plus additional data in other States: Bibles, genealogies, civil war records, colonial records, marriages, wills, estates, special collections, books written by renowned Georgia genealogist Jeannette Holland Austin.
Membership to 8 Genealogy Websites - Reoccurring subscription with guaranteed low rate
REOCCURRING SUBSCRIPTION WITH PAYPAL = $150 per year. Guaranteed low rate so long as your subscription continues to renew itself. You may unsubscribe at any time, however, to prevent the reoccurring charge, you must "cancel" before the renewal date. To do this, login to your PayPal account and select the cancel option.
About your password. Please allow up to 2 hours for your password. If not received in a timely manner, click to send reminder
FIND SOUTH CAROLINA ANCESTORS NOW!
South Caroliina Pioneers Databases