Darlington County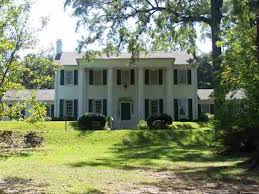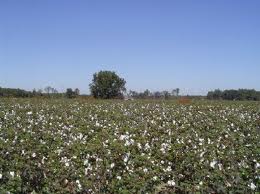 A home in Hartsville and Summerford Farms in Darlington, County. Darlington County was formed in 1785. The county seat is situated in Darlington. It was originally part of the Cheraw District, and later (1888) part of it was given for Florence County and again in (1902) to Lee County. Traditionally, Welsh, Scotch-Irish, and Englishmen farmed this land and ultimately planted cotton. Some early settlers were : David Rogerson Williams (1776-1830), Governor and scientific experimenter, James Lide Coker (1837-1918), Moses Scott, Absalom Gallaway and David R. Coker (1870-1938).
Probate Records Available to Members of South Carolina Pioneers
Indexes to Probate Records
Index to Darlington County Will Book 1 (1785-1797)
Index to Darlington County Will Book 2 (1798-1812)
Index to Darlington County Will Book 3 (1813)
Index to Darlington County Will Book 4 (1814-1840)
Index to Darlington County Will Book 10 (1838-1853)
Darlington County Will Book 1 (1785-1797); Digital Images of Transcripts
Gallaway, Absalom
James, William
Scott, Moses
Webb, Jolly
Darlington County Will Book 2 (1798-1812); Digital Images of Transcripts
Beasley, John
Berry, William
Cannon, George
Cole, James
Connell, William
Cuttino, Elizabeth
DeWitt, Charles
Fountain, William
Ganey, Isaac
Gee, William
Hafe, John
Hafe, John (2)
Ham, Henry
Harrell, John
Harts, James
Hatchel, Morris
Hixon, Thomas
Kimbrough, Hannah
Mackintosh, John
McBride, Archibald
McBride, Sally
McCall, John
Mercer, Jesse
Mikell, Anne
Mixon, Mica
Muldrow, William
Nettles, Zachariah
Newberry, Jesse
Orr, John
Pawley, James
Pugh, Evan
Trivitt, Elliott
Revell, Matthew
Russell, James Jr.
Russell, Michael
Russell, Michael (2)
Sanders, Nathaniel
Smith, John
Stanley, Thomas
Teele, Christopher
Thomas, Solomon
Thornhill, John
Wilds, Mary, Mrs.
Wingate, Edward
Wood, Joseph
Wright, Benjamin
Darlington County Wills, Book 3 (1813); digital images of transcripts
Brown, Jesse
Parnal, James
Need to know if your ancestors left a will or estate record? An easy, quick (and free) way to find out is to click on the links below.

County Records of 8 Genealogy Websites
Alabama
Georgia
Kentucky
North Carolina
Virginia
South Carolina
Tennessee
---

BUNDLE RATE for 8. Access to all eight websites plus additional data in other States: Bibles, genealogies, civil war records, colonial records, marriages, wills, estates, special collections, books written by renowned Georgia genealogist Jeannette Holland Austin.
Membership to 8 Genealogy Websites - Reoccurring subscription with guaranteed low rate
REOCCURRING SUBSCRIPTION WITH PAYPAL = $150 per year. Guaranteed low rate so long as your subscription continues to renew itself. You may unsubscribe at any time, however, to prevent the reoccurring charge, you must "cancel" before the renewal date. To do this, login to your PayPal account and select the cancel option.
About your password. Please allow up to 2 hours for your password. If not received in a timely manner, click to send reminder
FIND SOUTH CAROLINA ANCESTORS NOW!
South Caroliina Pioneers Databases